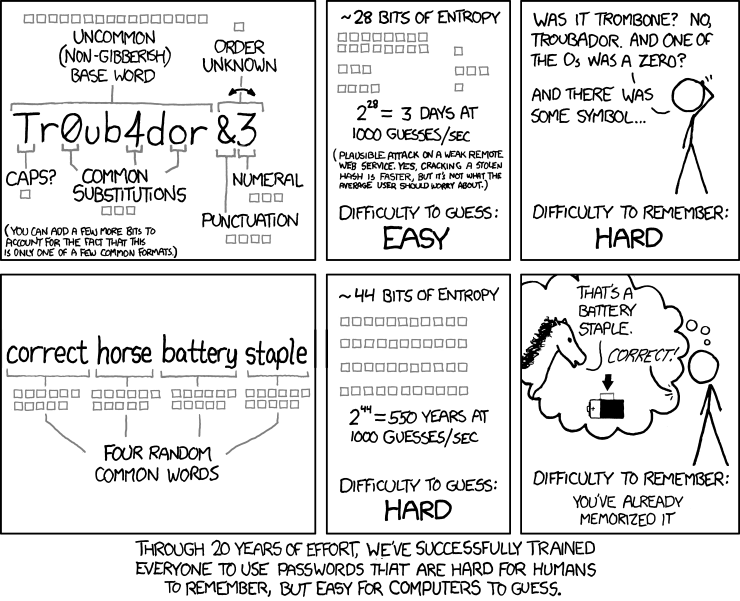 Use a unique password for all "mission critical" accounts – email, banks, paypal, etc…
Use multiple passwords for all of your services – try to use more than one password across accounts. While using a unique for each may be optimal, it isn't possible without using a password manager which can be a huge security vulnerability.
Pick passphrases, not passwords. Long passwords are better than short passwords, but you should still mix in some symbols and numbers.
If you think you have been hacked, don't let it sit.
To test your password, you may use public tools such as howsecureismypassword . However, I suggest caution when using such tools, as they could be writing down what you tell them.
Along with using a strong password, you should consider using a type of dual factor authentication (ex. 2-factor auth, for Google Products) to insure that it is you using your account.