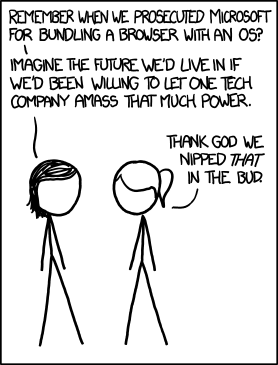 Due to many reasons, PCs get slow over time. Here are a few things you can do to resolve the issue:
Start by removing any bloatware or crapware. To do this, open up Control Panel (not settings), go to Programs and Features, and Uninstall a program. Anything you didn't personally install, don't want, or no longer functions/is useful can be removed. Things such as Ask Toolbar and Mcafee Security Scan (Plus?) should always be removed (unless you are paying for that copy of Mcafee) as they probably snuck in though a checkbox during some installer. Just because it was made by the company that sold you your PC doesn't mean you should keep it – look at what it does. You don't need that "HP Updater", that "HP Connection Manager", or those "HP Games".
Install Unchecky to stop crapware from sneaking in later.
Run a scan with your antivirus (Microsoft Security Essentials for Windows 7 and/or Windows Defender [automatically installed] for newer versions are both good and free examples) routinely (once every week).
Run a scan with your antimalware (Malwarebytes Anti-Malware is a good example) routinely (once every week).
Run a scan with a non-free database every so often. ESET offers a free "one time" scan (works multiple times but you have to tell it to do so) here.
Run CCleaner every so often (do not defragment your HDD if you are on a SSD, but still run the cleanup function).
If you have a desktop, open the side panel and blow the dust out. If you have a laptop, this can be more difficult; have your local techie do this for you. You can get compressed air for doing this here.
Stop ignoring errors – if a program is throwing errors, that could be a sign of a deeper issue.